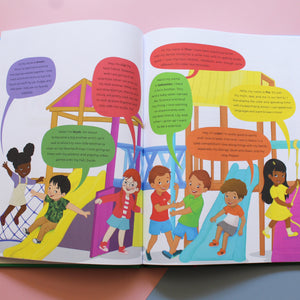 Stepping Stones
Our Stepping Stones edition embraces the strength of comprehensive, guiding principles and "calm down tips" to anchor your little one's emotions as they learn and grow.
Shop here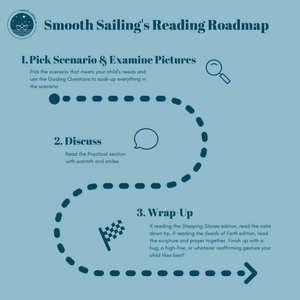 Our Approach
Using the power of pictures and guiding questions, both editions of our uniquely designed books work to facilitate positive conversations about emotions and how to navigate them.
Learn More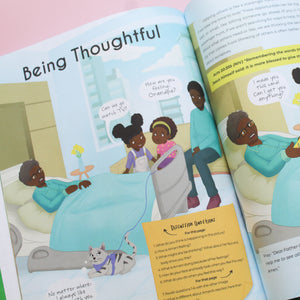 Seeds of Faith
Our Seeds of Faith edition guides discussions through the lens of the Christian faith. Using scripture and prayer, this line serves to create a faith-filled foundation for your little one's emotions.
Shop Here
What we do...
At Smooth Sailing Co., we create interactive discussion-based children's books aimed to help children understand and navigate their emotions, while also providing parents with the tools to foster positive conversations.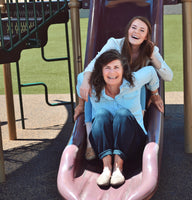 Nice to meet you!
Hello there! We are the faces behind Smooth Sailing Co., just a mother-daughter duo wanting to help parents and children alike. Pam, the mother in our duo, has been working with children for over 30 years. Kim, the daughter in our duo, was a primary educator prior to pursuing her current doctoral studies in School Psychology.
Together, we share a rich history in growing through many of life's seasons as mother and daughter with a best-friendship forged by tears and laughter. Our years of experience, adventures, and God-given talents lend a unique and practical perspective in creating tools to help support children and their parents/care-givers.
Learn More
A well-written, engaging book that helps readers of all ages understand and manage their emotions in a positive, healthy manner. Big Emotions, Stepping Stones is a beautifully illustrated, insightful book that includes discussion topics and clever coping tips to calm children and them turn negative feelings into positive actions.

Dr. Shira K. Badger
We love Big Emotions, Seeds of Faith! The characters are so relatable to today's family life! The style of the book and questions make it so easy to engage in a biblical conversation with our daughters. The beautiful illustrations help us picture ourselves in the pages. This book contains so many beautiful and valuable messages, and it is a great tool that we will be using as a family for many years to come!

Carlos & Bianca Martinez
With fun characters and relatable stories, Big Emotions is engaging for kids and an amazing book for helping them (and their parents) better understand their feelings. It is also a powerful tool that gives us parents reassurance and clarity on how to guide them in different situations. Scripture and prayer at the end of each story makes this book truly special by bringing us closer to God's love. Thank you Pam and Kim for sharing such a helpful and sweet book with all of us!

Alé Schwandt